Ashman Bank appoints Simon Proctor as head of credit risk
Ashman, the new entrant bank, has appointed Simon Proctor as head of credit risk.
Proctor will be responsible for the oversight of the bank's lending portfolio – developing and embedding the credit risk strategy, policies and procedures that will ensure the business can scale most effectively post-launch. He will also input into the process for approving and renewing intermediaries on Ashman's panel and will be directly responsible for detailed assessments of any complex customers and commercial lending propositions.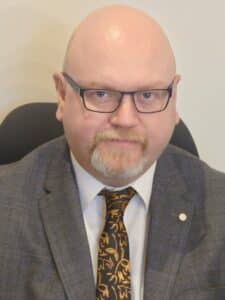 Proctor, who will be based in the bank's Birmingham head office, joins from Al Rayan Bank, where he held the same role as head of credit risk with oversight of the bank's risk management framework. He has more than 25 years' experience in financial services, having worked in senior positions at some of the biggest brands in the UK including Barclays, GE Money, Deutsche Bank, Aldermore Bank, and Paragon Bank. In his new role, Proctor will report to Ashman's chief risk officer, Lisa Fergus.
This latest appointment follows a number of high-profile hires at Ashman in recent months including Matt Cowan as chief financial officer and Neil Molyneux as senior relationship director.
Commenting on his appointment, Simon Proctor said: "I am delighted to be joining Ashman at a time when the need for a new approach is so clear in the UK. Having worked at both large, established banks as well as 'challengers' in the market over the last two decades, I have seen first-hand what is required to ensure the customer gets what they need – certainty, quick decisions and processes designed to help, not hinder, their own growth. I am excited to join a bank with this ethos at its core and look forward to embedding that culture in the years ahead."
Lisa Fergus, chief risk officer, at Ashman Bank, said: "Simon is a critical hire for Ashman, bringing incredible experience to the team that will ensure we can realise our growth ambitions in a way that prioritises the customer's experience while still maintaining a responsible lending approach. We are building one of the most impressive teams of any new entrant bank I can remember, and I am delighted to welcome Simon to Ashman as a key member of that team."
Headquartered in Birmingham, Ashman is initially focused on lending to SMEs in the commercial real estate sector, while providing savers with competitive rates. Ashman will lend on deals from £100k to £5 million and plans to transform the banking experience for property SMEs (small and medium sized enterprises) a £90bn market opportunity.
Ashman was awarded its UK banking licence (Authorised with Restrictions or 'AwR') in June, the first banking licence this year, which means it has been authorised and regulated to trade with restrictions by the Financial Conduct Authority (FCA) and Prudential Regulation Authority (PRA). The Bank is moving towards its launch as quickly as possible, subject to a regulatory timeline and approval.