Aspen completes 10-day bridge for Nigerian-based investor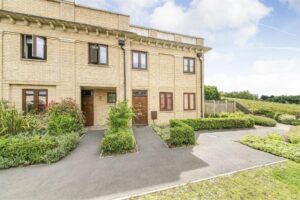 Aspen Bridging has completed a 10-day, 75% LTV, £750,000 loan for a Nigerian-based investor who needed to quickly refinance an existing buy-to-let mortgage while releasing equity from a London property.
Utilising the lender's bespoke integrated legal representation and video signature processes, the applicant was able to meet all deadlines and avoid potentially costly penalties.
The bridge was concluded on Aspen's fixed rate product at 0.89% per month on a 10-month term, with no exit fees and no early redemption charges.
The case was introduced by Michael Abebe, director at Blackstone Private Finance and in-line with the lender's Time Based Service Excellence Targets was handled by one person, Saif Khalique, underwriter.
Abebe said: "From start to finish, Aspen were great on this case. I have never completed a foreign national bridge so quickly before this and will be looking forward to working closely with them on the next."
Jack Coombs, director at Aspen Bridging added: "It was great to work with Michael to get this case over the line, and in the required timeframe.
"We have fine-tuned our remote capacity systems so foreign national bridges are also subject to our Time Based Service Excellence Target which stipulates a 10-day turnaround when the applicant follows our advice, and this is proof the procedure works."
Aspen Bridging's rate card has a maximum LTV to 75%, which can be realised through both physical and desktop valuations, and a top loan amount of £3m net.
The lender's flat and stepped rate products cover residential and light refurbishment, residential and medium refurbishment, HMOs, prime semi-commercial and prime commercial property.
The equity-funded lender offers full remote capacity and same day pay-out facilities.