Confidence returns to industrial and retail warehouse investment markets
Buyers are returning to the UK's retail and industrial warehouse sectors, Savills says in its latest Market in Minutes report, with yields for these assets now back under downwards pressure amid increased investor confidence.
Industrial yields are currently hovering around 5% and look to have bottomed out, according to Savills, with competitive bidding now returning from across a wide buyer pool, including investors who were less active at the end of 2022 – especially UK funds and institutions – beginning to re-emerge with active buy-side requirements. This is supported by a strong occupational market, positive rental growth forecasts, and low vacancy rates, contributing to stable capital values.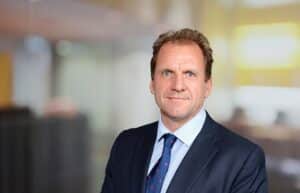 In the retail warehouse sector, Savills says that a sizeable number of investors have returned seeking long-income returns, as the market has benefited from a stronger than forecast Christmas period and a 1.5% increase in rents over 2022. A number of investors are looking to sell, but Savills says that transactions in Q1 2023 were low largely because demand outstripped supply, especially for prime assets and those in the south east. Yields are currently 5.5-6.0%.
Richard Merryweather, joint head of UK commercial investment at Savills, comments: "After a period largely characterised by 'wait and see' by the majority of investors, in the industrial and retail warehouse sectors we've now seen a notable uptick in confidence and buyer enquiries. For the right product, competitive bidding is back, and yields are likely to harden, although volumes over the next couple of months will likely still be stymied by a lack of product. With more market uncertainties in the office sector, it has taken longer to establish where pricing is, but there is now more investor interest, given the higher yields."