DSG bolsters corporate finance offering with new appointment
DSG Chartered Accountants (DSG) has added to its growing corporate finance team with the appointment of Mark Kearney as corporate finance director. This comes alongside other recruitments in the wider team – which totals almost one hundred – as DSG looks to meet the surge in demand for its corporate finance services in the North West.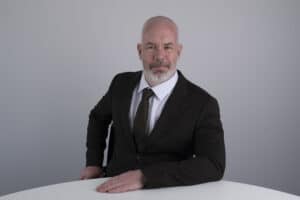 DSG provides independent accountancy and advisory services to a variety of small, medium, and larger businesses. It has two offices in Liverpool City Centre and Ewloe, North Wales. It is also a member of DFK International, a global association of accounting firms with over four hundred offices in ninety-three countries worldwide.
Originally from Liverpool, Kearney has more than 14 years' experience in corporate finance and management consulting. Having previously held London-based positions at Deloitte, Grant Thornton, and EY, he is now returning to the North West to join DSG.
He has worked with various investment firms across sectors including real estate, private equity, and venture capital. This wealth of experience includes working for the UK treasury during the 2008 financial crisis as a senior portfolio manager for the quarter trillion GBP real estate debt portfolio.
In his new director role at DSG, Kearney will be responsible for building out the practice's debt advisory and financial modelling arm. He will also be focusing on equity finance, valuation, and acquisitions.
Kearney's appointment comes as DSG continues to grow its corporate finance offering and shifts its focus to providing advisory services. Headed up by Iain White, DSG's corporate finance team focuses on supporting fast-growing and ambitious businesses across the North West and Wales, through access to a pool of investment partners.
Mark Kearney, corporate finance director at DSG, said: "It's an exciting time to join DSG. The business is performing exceptionally well and has a strong reputation as one of the leading independent advisors in Liverpool City Region and wider North West.
"There is a real opportunity here to expand existing corporate finance service lines to include debt advisory and financial modelling, something we're seeing increased demand for in today's market. I'm looking forward to getting under the skin of businesses, particularly owner-managed, across the region as they embark on significant growth journeys, supporting with organic growth, acquisitions, disposals, and funding when required."
Iain White, corporate finance partner at DSG, said: "Having worked with a range of clients from small start-ups to large multinationals, Mark is a welcome addition to the DSG financial advisory team. His appointment comes alongside other recruitments in the wider corporate finance team, as we build on our corporate finance offering. We are pleased to welcome Mark at such an exciting time for the business, and of course, welcome his return to Liverpool!"