Loxbear Advisory appoints new director
The invoice finance and ABL advisory firm, Loxbear Advisory, has strengthened its team with the appointment of director, Tansy Cunningham.
Tansy has more than 20 years' experience within the invoice and trade finance industry, gained from past positions in leadership, operations, risk and relationship management at Bibby Financial Services, Time Finance and Metro Bank.
In those roles Tansy has led initiatives which include new product and business model innovations, software implementations and upgrades, as well as internal audit and acquisition due diligence.
Such knowledge and practical experience only strengthens the range of specialist advisory, support and training services Loxbear Advisory provides to bank-owned and independent lenders in the invoice finance and ABL market.
With Tansy's appointment comes a new purpose strapline for Loxbear, 'Empowering Evolution Together', which reflects the company's focus on working with its clients to evolve and improve both performance and efficiency by providing practical advice, training and support that delivers tangible, sustainable commercial advantage.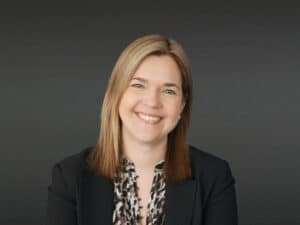 Tansy Cunningham comments: "I know firsthand how important it is for lenders in the sector to be able to adapt and evolve in line with client requirements and expectations whilst managing risk, but also how challenging that process can be. To have an experienced and specialist advisory firm alongside you can make a real difference, whether the goal is to optimise a business opportunity, manage change or navigate a complex project or transaction.
"In Loxbear, Alex has established a company which is well respected amongst the industry and, over a short period, has been trusted by many leading invoice finance and ABL lenders to implement change and improve efficiency.
"The opportunity to join Alex and share my expertise with Loxbear's clients was therefore one I couldn't resist. I cannot wait to get started."
Alex Hilton-Baird, director and co-founder of Loxbear Advisory, comments: "I am delighted to welcome Tansy to the Loxbear and wider Hilton-Baird family. With such an impressive track record at implementing productive change and improving existing processes during her previous roles within the sector, Tansy's hands-on experience will be immensely valuable when supporting our clients.
"As well as this experience, Tansy brings a number of exciting ideas on ways to enhance our offering to the invoice finance industry at such a crucial moment in its evolution. Whilst operational efficiency, agility and improvement is going to be key for lenders in the period ahead, so too will the need to deliver a product that exceeds clients' expectations in terms of value, usability and ease.