MotoNovo Finance MD calls for government support for used battery electric vehicles
The recent news that in Q2, sales of used battery electric vehicles (BEVs) grew by 81.8% should not mask the reality that used BEVs accounted for just 1.7% of the market and that supply has been exceeding demand. This, in turn, has led to falling used EV values for much of the year. According to Richard Jones, managing director at MotoNovo Finance, concerted action is required to encourage greater adoption of used BEVs; he says:
"While I am pleased to see growth in used BEV sales, this must be set against the latest new car registration data, where BEVs achieved just a 10.9% market share. Used BEV supply is set to increase significantly in the coming months, and so action is needed to encourage consumers to switch to used BEVs. Some of this is educational, but I believe support is also needed from government agencies to bridge the financial gap with comparable ICE vehicles, as well as help to fund home chargers.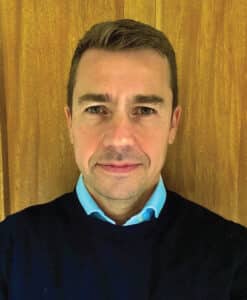 Arguably, it is time to start switching existing EV support incentives from business users and fleets to used BEV consumer buyers to help create a more sustainable used BEV market."
Richard believes that retailer partners such as lenders, remarketing suppliers, value-added product partners and parts suppliers can help the used retailer community to guide consumers through the different user processes and perceived challenges of switching to a BEV, such as vehicle charging and range issues. However, he is clear that financial support for used BEV buyers can help embed BEVs more rapidly on the road to net zero, concluding:
"Sustaining the upward trajectory of new BEV sales means we need to have a vibrant used BEV market as well. There is a symbiotic relationship that cannot be understated. Strong used values, centred on consumer demand, equate to more confidence in setting residual values, creating a virtuous circle that is mutually beneficial for new and used car markets. These markets need to create greater consumer demand for BEVs. Now that new BEVs are gaining market maturity, switching financial support to the used BEV sector is a progressive solution to embed a sustainable new and used BEV sales model."