New COO strengthens GB Bank's executive team
GB Bank, the New 'Champion of the North'  has welcomed a new member to the executive team.  David Young joins as chief operating officer (COO) to support the bank's strategy to provide lending to underserved regions of the UK.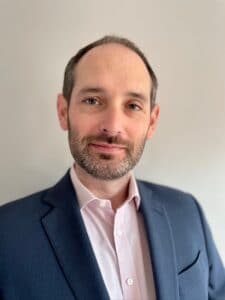 David will lead the bank's operational function ensuring GB Bank's customer proposition is underpinned by the right people, processes, data and technology.
Prior to joining GB Bank, David worked as COO at BFC Bank, where he successfully navigated the organisation through the challenges of Covid-19. David's extensive experience in banking has also been gained from nine years at Metro Bank where he helped to scale the UK's first new high street bank in over 100 years, and a number of senior roles HBOS and Lloyds.
GB Bank recently announced it had secured its provisional banking licence making it the UK's newest challenger bank. Positioned as the 'go to bank' for property developers in the North, GB Bank will address the shortage of funding required to get Britain building again. It will be a dedicated lender to SME property developers, focusing initially on the North East, Yorkshire and the North West, and will support the levelling up agenda.
Stephen Lancaster, interim CEO at GB Bank, said: "David joins GB Bank at a pivotal moment as we build on the success of securing our banking licence and becoming the 'go to bank' for property developers. His strong track record of success in the customer and employee experience realm is impressive. As our new COO, I'm confident his support and leadership will be extremely valuable as we continue to scale up, helping to define our operations and technology platforms."
David Young, COO at GB Bank, said: "I am delighted to be joining GB Bank at such an exciting time. GB Bank's ambition to bring much needed financial support to property developers in underserved regions and make a positive and lasting change in the communities it serves were key factors in my decision to join the team. I am looking forward to using my experience to help shape the future of GB Bank and our customers."
GB Bank is expecting to fully launch during 2022.