The Wigwam Day Nursery in Reading sold to local operators
Specialist business property adviser, Christie & Co, has announced the sale of The Wigwam Day Nursery in Reading, Berkshire.
The Wigwam Day Nursery is a family run nursery with an effective operating capacity for 43 children aged 0-5yrs. The nursery is well regarded in the local area and benefits from a "Good" Ofsted rating.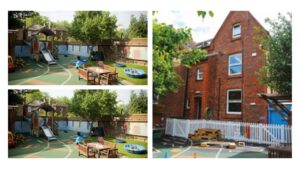 The business has been owned by Toddletown Nursery and Day Care Ltd since 2017, and was recently purchased by local operator couple, Mr Simon and Mrs Jackie Brown, who also own a setting in Reading.
Mr and Mrs Brown comment, "We are delighted to add Wigwam to our existing nursery as we think the similarities and 'home from home' feel will make them an ideal fit for each other."
Sophie Willcox, director at Christie & Co who brokered the sale, comments, "The Wigwam is a lovely nursery that bounced back post-Covid, no doubt as a result of its excellent reputation. Given its location, this was an ideal opportunity for the new owners, Mr and Mrs Brown, to expand on their existing nursery which is also in Reading. It has been a pleasure working with Eamonn again, and I wish the new owners all the best for the future of the nursery.
"I have seen more freehold nurseries coming to the market in recent months which receive a lot of interest due to being supported by strong property values in the South."
The Wigwam Day Nursery was sold for an undisclosed price.