5 budget friendly digital marketing strategies you can adopt today
Isn't it curious how the marketing budget is one of those things that can be slashed by half but still be expected to deliver superb results?
All around the globe, marketing teams are dealing with reducing budgetary support. Combined with stiff competition, impractical pricing, and inaccurate data to support their efforts it's a wonder these guys can get any sleep.
Fortunately, marketers are a highly creative bunch who can make the best out of anything – including a shoestring budget.
So, if you're looking for budget-friendly digital marketing strategies to attract leads and boost sales, we have some excellent ideas for you.
1. Search engine optimization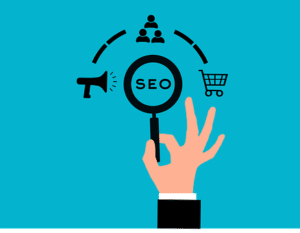 Most of us are familiar with SEO. It's a long-term strategy that helps boost organic engine traffic and rankings. SEO is an attractive option for businesses that don't want to rely on PPC or paid ads to generate traffic.
We all want our content to rank highly on search results—it's great for creating awareness among ideal audiences. But the mark of a successful SEO strategy lies in your ability to convert these audiences into qualified leads.
Here are practical ways to improve your strategy:
Think about buyer intent when selecting keywords. B2B audiences typically have specific questions in mind when making online searches. Aim for keywords that support the intent of your ideal customers.

Put together content pieces that educate and empower your audience. Content is at the heart of SEO. Offering content pieces around topics your customers are searching for is key to getting found and improving rankings. 

Create landing pages that actually serve your prospects. Rather than trying to guess what search engines want, make your landing page about selling your prospects on the next step. 

Get your technical SEO right to make your site easy for search engines to crawl and improve user experience. Optimize loading speed, seek and remove broken links, work on security and mobile-friendliness, create an XML sitemap, and avoid duplicate content.
2. Cold calling
As long as companies are in business, they will always seek solutions to solve emerging problems or look for new ways to drive stronger results. 
They will need B2B vendors who can handle these needs, and this is where cold calling comes in. 
Through phone calls, you can gain a better understanding of your prospects, their industry, needs, and expectations. It will help you tailor fitting solutions for them.
Best practices include:
Write your script. You'll need it to organise key points and prepare potential objections. Work on your introductory sentence, your value proposition, and where possible find a common interest to help break the ice.

Determine the best time to call prospects. Check past records for times when calls yielded the most positive results. Use these hours to contact high-value prospects.

Make the call about the prospect. Ask questions that show genuine interest in what they do. Let the prospect talk and stay focused on what they are saying to help you identify opportunities to be helpful. 

Leave a message. You'll reach a voicemail severally, so be sure to keep a short voicemail script handy. Refer to the prospect by name, introduce yourself, and your reason for calling. If you don't hear from the prospect in a couple of days, call them again.
3. Craft thought leadership content
The internet has enabled company executives to search and gather business information that speaks to their needs. They read white papers and ebooks, analyse original research, and tune into videos and webinars.
This places major importance on creating compelling thought leadership content that resonates with niche. You'll be adding your voice to your industry and building credibility among audiences.
Consider the following:
Have a defined audience. Who are your ideal customers? What questions are they asking? Are these questions critical for your company to answer?

Monitor the competition. Identify top competitors (3-5) and analyze their content portfolio. What content are they creating and how often, which topics are they covering, and what distribution channels are they using? Map out gaps in their strategies that you can leverage.

Create your content. Identify themes and topics to write about that you can tie back to your company's products/services. Put together cornerstone content assets like case studies, white papers and ebooks then build on them with blog posts, videos, infographics, and social posts.

Define your distribution channels. Your thought leadership content needs to show up wherever your target audience hangs out. Create bylines, social posts, email campaigns to drive awareness of your content.

Track results. Track the impact of your thought leadership strategy helps you see if it's helping users and attracting engagement. What feedback are readers sharing?
4. Video marketing
Up to 94 percent of marketers indicate that video has helped improve audience understanding of their products/services.
Undoubtedly so, since this attention-grabbing strategy is far more palatable than walls of texts. 
It makes you relatable and audiences see your products/services in action, boosting confidence and increasing the likelihood of engagement.
What video formats should you consider? Here are ideas for lead generation and driving sales.
Landing Page Videos. Embedding a 1-2 minute long video allows you to convey your message (marketing campaign) visually and persuade leads to take the next step.  

FAQ Videos. Here you're tackling questions that audiences have about their problems or your solutions. Think through the questions to ensure you provide accurate answers that showcase your expertise.

Product demo videos. Using visual aids like images, screenshots, screencasts, and texts can help you showcase exceptional aspects of your products/services.

Testimonial videos. Coming from existing or former customers, testimonial videos leave positive impressions among potential customers, encouraging them to try out your brand.
5. Email marketing
Email is a direct communication form that allows you to market your products/services, launch new ones, announce company news, and share new content. 
It builds relationships, keeps you in contact with target audiences, and best of all, email marketing is cost-effective and provides excellent returns.
According to research, a business may earn up to $44 for each dollar sunk into the strategy.
Sounds great, right? 
I'm sure you receive a string of emails every day. Do you read them all? Why do some catch your eye and rest just sit there unread?
You wouldn't want that to be the fate of the emails you send out, would you?
Here are practices to help improve open rates and click-throughs:
Clean up your database. Contacts change jobs, companies merge and needs change. Revise your mailing list from time to time to improve accuracy and ensure you're only contacting subscribers who still want to hear from you.

Find the right contact persons. Could it be that the person you email isn't a decision-maker in the company? They may be well-meaning, but if they don't influence purchases, you're wasting precious time.

Share worthwhile content. Consider creating content that provides answers to pressing questions, offers guidance, and shares tips and tricks. Ensure the copy is high quality consider embedding a video to encourage clicks.

Make your emails informative and profit-oriented. B2Bs are constantly on the lookout for ways to increase revenues. An email that factually shows how using your solutions can boost their profit margins is likely to be read.