ABC continues to strengthen London sales team
Alternative Bridging Corporation has continued to strengthen its sales team for London & South East, with the recruitment of Amir Khan as a BDM.
Amir is an experienced BDM, with a strong track record of working with brokers on bridging, development, refurbishments and buy to let. He joins Alternative Bridging having previously held roles with Avamore Capital, West One, Aldermore and State Bank of India.
As BDM for London & South East, Amir will report to Phodis Maratheftis, supporting the lender's experienced team in helping brokers to find a solution for their bridging, commercial and development finance cases.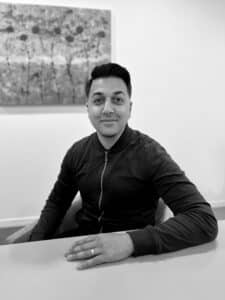 Alternative Bridging Corporation recently recruited Michael Halsey and an Internal BDM for London & South East.
Phodis Maratheftis, head of sales, London & South East at Alternative Bridging Corporation, said: "I'm delighted to welcome Amir to the team. He has such a strong track record in specialist property finance and his experience will help us continue to deliver the exceptional standards of service that brokers have come to expect from Alternative Bridging."
Amir Khan, BDM for London & South East at Alternative Bridging Corporation, commented: "As someone who is genuinely passionate about property finance, I am delighted to join Alternative Bridging which has such a strong reputation in this area. Throughout my career I have developed the skills to be able to communicate complex finance in a simple absorbable manner and I understand the importance of relationships, influencing, supporting brokers throughout the entire journey. I am looking forward to using these attributes to support the team in helping new brokers in London and the South East."