Bridge Help appoints regional heads of sales for the North West and South East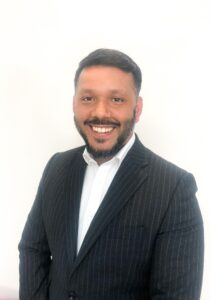 Industry stalwart Danny Power will now head up sales in the North West for bridging finance company Bridge Help.  His new role follows the appointment of Naseer Ahmed as head of sales for London and the South East at Bridge Help.
Naseer's appointment at the fast-growing short-term lender is one of a number of regional business development appointments being made by the company in 2021 to meet national demand for its loan products.
Naseer brings 13 years in client relationship management and corporate and commercial banking to his new role at Bridge Help. He boasts 10 years' experience with major high street banks where he specialised in commercial banking before making the move to the bridging sector in 2019. He joins Bridge Help from TFG Capital Limited and, prior to that, Kuflink.
Explaining what attracted him to the role, he said: "Bridge Help offers a fresh and evolving approach in a saturated market. The company puts relationship-building at the heart of the deal backed by some excellent inhouse systems."
Welcoming Naseer to Bridge Help, chief executive Chris Sellars said: "Naseer's appointment represents a very important milestone for the business. Our loan book is growing daily and its important to me that we have the right people, like Danny, in place at a regional level to continue to develop solid, long-term relationships with brokers throughout the country. I am confident that Naseer will make significant inroads with brokers in London and the South East."
Naseer added: "Having recruited teams myself in my previous banking roles I could identify with Chris at interview. He really wanted to get to know me as a person. His passion and vision for the business is very exciting and I am delighted to join the team."
Outside work, Naseer enjoys spending time with his young family and being outdoors. He has recently taken up fishing despite his dislike of live fishing bait. "I like to push myself out of my comfort zone," he explained.
Naseer is one of a number of strategic business development appointments that Bridge Help will be making in order to deliver more than £25 million in short-term loans this year.
Brokers and borrowers have not only been attracted by the client-first approach and attractive terms that Bridge Help offers, but also the firm's dedicated legal and valuation teams which have ensured that property investors have been able to get deals over the line quickly and benefit from the current stamp duty holiday.