Business Development Director – Asset Based Lending/Debt Finance – London
To £120k basic, car allowance,  strong level of bonus earnings and benefits package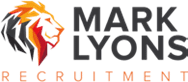 Our client is one of the leading providers of working capital and asset-based lending solutions. They are looking for a Business Development Director to work across the mid to large corporate sector.
We're looking for someone with demonstrable experience across the leverage finance / debt finance or asset-based lending space.
RESPONSIBILITIES
Within the specified geographic region to undertake marketing, and business development activities, via calling programmes, meetings, use of marketing collateral etc to educate and advise KBI's of the company' capabilities and ABL debt appetite to stimulate the introduction of debt funding deal opportunities.
Research, identify and directly market ABL and cashflow lending to Middle Market Companies within the Region
Manage and deliver deal opportunities (either KBI led or via Direct Marketing) from origination to deal closure, via structuring, prescreening, negotiating, taking responsibility for the content of credit applications with other deal team members, supporting legal documentation negotiations and satisfying all conditions precedent and other security requirements to enable deals to be closed and funded.
Developing and managing relationships with KBI's, particularly Private Equity, Debt Advisory, Corporate Advisory  and Restructuring Firms
Achieve annual deal number and pro-forma income targets for deals closed
THE CANDIDATE
The ideal candidate for this role will typically have 5+ years  experience in  leverage /debt finance or ABL sector. You will also have a strong network of introducers, like achieving challenging targets and can analyse complex financial structures.  In return there is the opportunity to work for a great business with a solid track record of success with a stable team, where the earning potential is uncapped.
Contact:  In the first instance please send your cv to Mark Lyons at mark@marklyonsrecruitment.com or call 0161 258 0053 / 07470 476320 for a confidential discussion
If this role isn't in the right location but you wish to register, then please visit www.marklyonsrecruitment.com to submit your details.