New challenger bank GBB appoints two independent non-executive directors
North East challenger bank GBB has announced the appointment of two independent non-executive directors to its Board. Mike Kirsopp and Vicky Griffiths both bring extensive experience and knowledge to their new roles at GBB.
Mike has over 40 years of experience in SME lending. He recently announced his retirement from Cambridge & Counties Bank Ltd where he was chief executive officer since 2014.
He was part of the team recruited to mobilise the bank and gain its full banking licence. Prior to this he ran his own consultancy business, Mike Kirsopp Associates, and had a long career at Lloyds TSB as a strategy and change director and mid-corporate real estate director. Mike attended the Harvard Business School and the University of Bristol. His appointment to the Board of GBB will be his first non-executive position.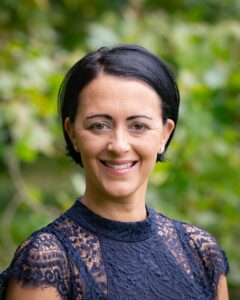 Vicky is currently non-executive director at RM plc and she sits on several other audit, remuneration and nomination committees. She trained at Bain and Company and was responsible for operational and business risk at Brevan Howard Asset Management.  Vicky is now a partner at executive search firm, Independent Search Partnership, as well as senior independent director of the British Olympic Foundation, deputy chair of Bellevue Place Education Trust and she sits on the main committee of the MCC at Lords.
Paul Rippon, GBB's non-executive chairman, said: "I am delighted to have been able to attract two independent non-executive directors of Mike and Vicky's quality. Property and people skills is what we were looking for and absolutely what we found in these two. They join the Board of GBB at a crucial moment as we move at pace with our plans to launch later this year and to start levelling up the UK by supporting regional property developers."
 Both appointments are subject to regulatory approval and GBB is expecting to launch in the second half of 2021 following approval of its banking licence application.