Newly regulated GB Bank appoints chief lending officer
New 'Champion of the North' GB Bank, focused on lending to underserved regions of the UK, has further strengthened its executive team with the appointment of Neil Williams as chief lending officer.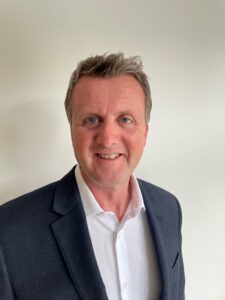 Led by a highly experienced and respected team, GB Bank recently announced it had secured its provisional banking licence making it the UK's newest challenger bank. Positioned as the 'go to bank' for property developers in the North, GB Bank will address the shortage of funding required to get Britain building again. It will be a dedicated lender to SME property developers, focusing initially on the North East, Yorkshire and the North West, and will support the levelling up agenda.
As a member of the bank's executive management team, Williams will oversee the management, direction, and development of GB Bank's lending proposition which is focused on serving SME property developers across the North. He will be based at GB Bank's headquarters in Middlesbrough.
Williams brings with him over 38 years' experience working in the finance and banking sector, most recently working as a strategic growth consultant for North East and Yorkshire businesses. Prior to this Neil was regional director of Santander Corporate & Commercial Bank, working across Yorkshire, North East and Humberside for the last 11 years supporting SMEs and Corporates.
Sue Hayes, chief executive officer, GB Bank said: "We are pleased to welcome Neil to our leadership team. He has an impressive track record of supporting business lending and growth. His experience will be a great benefit to us going forward and we believe that Neil is a great cultural fit for GB Bank, sharing our vision to improve the funding options available for regional property developers across the North of England."
Neil Williams, chief lending officer at GB Bank said: "I am excited to join GB Bank at this stage of its journey, helping the bank to execute its lending strategy and support regional businesses working in the property sector. This is a pivotal time for GB Bank which recently achieved its banking licence. As a lender focused on SME property development, we have scope to make a real difference, filling a much needed gap to support entrepreneurial SMEs in the North."