Tax team expands with senior hire at regional accountancy firm in Bristol
The tax team at regional chartered accountancy firm Albert Goodman has expanded to accommodate their latest team member, chartered accountant and senior manager, Sam Wood.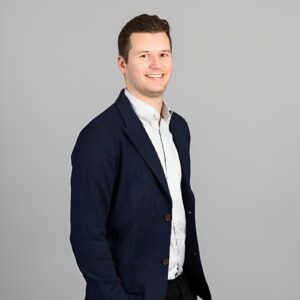 Working at the UK's leading specialist research & development ("R&D") tax credit consultancy ForrestBrown Limited in Bristol for nearly five years, Sam is armed with general practice experience across accounts, audit, corporate and personal tax, combined with plenty of experience in advisory and HMRC Enquiry Support Services for businesses undertaking R&D.  Previous to this he enjoyed various tax advisory roles, including working with another regional accountancy firm.
In his new role at Albert Goodman, Sam will specialise in R&D tax for SME & RDEC businesses in all sectors and will be responsible for providing clients with specialist consultancy advice as well as wider corporation tax support.
Sam will join the expanding business tax team, headed up by partner Tracey Watts, at the firm's newly opened office in Bristol.
Sam Wood, chartered accountant and senior manager at Albert Goodman, said: "I am excited to transfer my R&D tax expertise to a larger regional accountancy practice to support the growing demand from SMEs for this type of specialist tax advice, particularly at such a turbulent time in the world of R&D tax. I look forward to making sure our clients secure the right strategic advice to allow them to secure the funding they deserve to accelerate their business ambitions and continue to meet their growth plans."
Tracey Watts, partner at Albert Goodman, added: "We are thrilled to welcome Sam to the team and adopt his impressive proven track record of working with SMEs to help them meet their short-term and long-term business goals.  It's exciting to welcome another team member to our newly opened Bristol office and see the team grow organically."