The 25 Boutique B and B secures Bounce Back Loan within 24 hours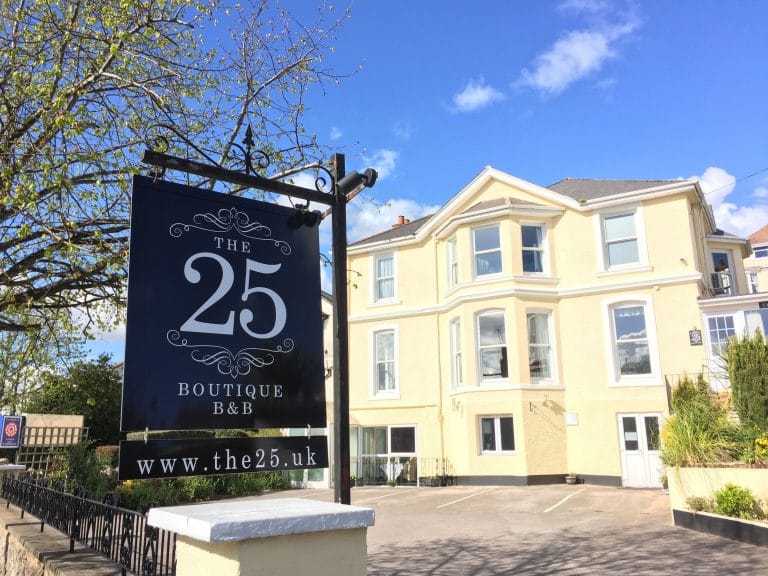 The 25 Boutique B&B, a five-star luxury boutique B&B in Torquay, Devon, has agreed a five-figure Bounce Back Loan with Santander UK to support the business during the COVID-19 pandemic.
The B&B, which opened its doors in 2015 following a major refurbishment, hosts six individually styled luxurious bedrooms and has won several awards, including being selected as the 'Best B&B in the World' at the Travellers' Choice Awards in 2019.
The business was forced to close at the outset of the pandemic and is unlikely to reopen at full capacity until Spring next year. Due to the sharp drop in income, and the requirement to pay back deposits on many cancelled bookings, the business applied for a Bounce Back Loan for additional support through the challenging period, which was confirmed by Santander within 24 hours.
Andy Banner-Price, co-founder of The 25 Boutique B&B, said: "As a hospitality business, we were among the first businesses to be closed down and are likely to be among the last to re-open. Although we have received some government help thus far, we wanted peace of mind and security for our business, which the Bounce Back Loan has provided."
Ken Jessney, relationship director, at Santander UK, said: "I am delighted we are able to support such a fantastic business that continues to shine a light on the hospitality sector here in Devon. Being able to release funding to the customer within 24 hours of application has provided much welcomed security and is testament to our teams working tirelessly to help businesses in the region."