The different types of loans and how to choose the right one
We are fortunate to live in a time where getting financing for personal or commercial use is far easier than it has ever been before. In fact, in the past people relied on either personal savings or to raise capital from friends and family. Today you can get a loan from a variety of sources for something as simple as needing to buy a new phone to something as complex as advanced medical care for a terminally ill patient. Here are some of the most common kinds of loans available today.
1.  Personal loans
As the name implies, personal loans are used to address personal requirements. This could be just getting some money to facilitate a period of slow cash flow or it might be for something personal like a wedding. Generally, these are small loans that have a relatively short payback period and are not backed by collateral. However, in some cases, they can be rather large loans but they all come with a high-interest rate. In order to win a personal loan, you will need to have a good credit score.
2.  Bridging loans
Bridging loans are also short-term loans that are used mostly by developers and other professionals in the real estate industry. This is one of the common types of loans for auction purchases and it can also be used to finance other kinds of purchases. Usually, these are short-term loans that do not exceed the 24-month mark. The value is usually quite large and they are secured against some other form of payment. In some cases, it can have a monthly payback option while some people prefer to have a lump sum payment at the end of the loan period.
3.  Secured loans
These are one of the most common forms of loans and what makes them a popular choice is that they have a low rate of interest and a generous payback period. The catch is that these loans are secured against collateral. This could be your house, your car, or any other kind of asset that the lender can auction off to recover their money if you fail to pay the loan. Since the lender has a strong guarantee that they will recover their money in one way or the other they are willing to lend their money for a lower rate of interest. For these kinds of loans the higher the value of the loan, the lower the rate of interest is.
4.  Car finance loans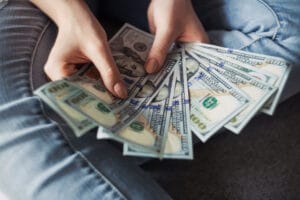 Car finance loans are an example of loans that are offered for specific purchases and therefore have implications that are specific to that asset. You can get loans for cars, houses, machinery, and even aircraft.
Whichever kind of loan you are looking to apply for the important thing is that you read the fine print. In many cases, the rate of interest is only one of the expenses that you will have to bear. There can be multiple other expenses associated with the loan that can turn your final payment into a much bigger problem than you might have initially envisioned. Also be sure that you are getting the best loan for your needs, rather than getting a general loan you might be better off getting something that is specific for that transaction.