Thinking about getting into trading? Here are some useful tips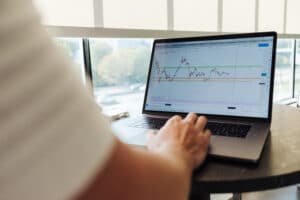 Over the past couple of years, the world has changed drastically, and the business world was not left unaffected. Many people have had to find different avenues to create income to survive and adapt to the radical changes that took place. You'll notice that trading has become significantly popular during this time, and for good reason too.
If you want to make a quick buck then you must've read a few articles or seen a few videos online. A lot of these online resources pose trading as an extremely lucrative side-gig that can help you make money in minimum time. While all of these assumptions might not be true, some of them are indeed true. You can make a lot of money by trading but only if you have the right knowledge and experience. If you're a beginner then you won't be amassing a fortune but you'll still be able to make a decent profit. There are a few things that every trader should know especially at the start of their career. 
In this article, we're going to take a look at some of the most useful tips that you should know before you even think of starting trading. Trading can be a risky business for those foolish enough to venture into its deepwater without caution. However, for the one who knows what to do, it can be a very rewarding path to take. Let's get to it and find out how you can make it in trading. 
1. Understand the basics
Whenever you enter any field as complicated as options trading or stock trading, you need to be prepared to deal with anything. The learning curve for trading is very steep and once you start, you'll be bombarded with all the information and statistics that veterans deal with. This is why you need to learn all the basics and what separates trading from investing. Take your time to read everything you can find. You can find numerous free online resources. 
2. Take risks
If you're thinking about trading, you have to be ready to take risks. A trader who doesn't take risks is not a trader, they're an investor. You have to be prepared to go against the norm and put your money into options and stocks that others run away from. These types of risks are what separates an amazing trader from an amateur one. Going against the general norm is the best way to enhance your risk-reward ratio
3. Be smart
This suggestion is the opposite of the previous one in many regards, but there are a few similarities as well. When we talk about being smart, we have to keep in mind that it involves strategy. Just the way you had to go against the tide to make a profit as discussed in the previous tip, sometimes, you'll have to stop yourself from taking risks as well. It's wise not to be influenced by the current sentiment as it can fluctuate at any time. However, being smart also involves leveraging various tools such as advanced analytics, trading automation, and heuristic predictions. This will give you an edge against the other traders who won't be using these tools and you'll be able to capitalize on any opportunity that presents itself. 
4. Be patient 
A good trader will have to master the virtue of patience and if they don't, they're bound to fail. In trading, you're going to lose some and you're going to win some. Somedays, you'll only have bad trades and you have to understand that luck plays a large part in it. These instances can slowly erode your patience and this can elevate into being a much bigger issue. Learn to hold your horses, analyze the situation, and then pounce on the right opportunity at the right time. However, you have to maintain a fair balance between being patient and not playing it too safe as there's only a thin line that differentiates the two.
These are some of the most useful tips for anyone thinking about trading. Remember that there are many more tips that you can find online if you do some research. However, these tips are meant to provide a solid foundation to build upon. Without a solid and stable foundation, you're bound to make many mistakes and they might end up costing you a lot. So just focus on the information provided here, implement them, and then move on to other more advanced factors. Trading can be extremely exciting and rewarding as well if you go about it the right way. The important thing is to take your time when it comes to understanding how the market works and how to carry out analysis as well.