What are the popular reasons for equity release: Here are 5 for you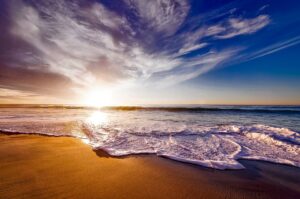 Equity release has become popular over the past 5 years, with up to 70% more individuals opting to release equity between September 2021 and March 2022. More people are looking at this financial means to enjoy retirement or make life a little easier.
There are various reasons why remortgaging to release equity has become an economical choice, and here we will look at the top 5 reasons why equity release has become so popular.
What's equity release?
Equity release is a mortgage plan you can take out against the value of your property.
You will still be allowed to live in your home until the day you die or go into intensive care.
There is a 5-10 year period in which you will be allowed to pay back the equity, but if you die, your beneficiaries will be responsible for the outstanding balance.
Our equity release expert, John Lawson, says that lenders now offer an early payback arrangement which allows you to start paying back the equity from as little as 3 years into your equity release mortgage except for an early release fee.
5 popular reasons to release equity
Education
You can use the money from your equity release to cover the cost of your children's or your grandchildren's education.
If you have opted for your equity release to be paid to you monthly, you will be able to pay for their school fees or university fees monthly or in a lump sum.
Travelling
Many people who have yet to retire take out equity releases and use the money to travel while still working.
If you have considered equity release after retirement, you can take out a lump sum and then travel or even invest in property abroad.
If you decide to invest in property abroad, you can live there for six months of the year.
Home improvements
You can do renovations all in one with an equity release lump sum payout.
You may have thought of having a beautiful garden to retire in simple renovations to make a living in your home more manageable when you are older.
Additional income during retirement
If you have not taken the time to consider your retirement or have been unable to take care of your retirement package while you were young, then an equity release monthly income instalment will be the answer.
You can use the money to take off the month-to-month living expenses like medical bills, home repairs, or simply living comfortably.
Many people over 65 find that they cannot see family or care for themselves, and a monthly payout will make it easier for you to do both.
Paying off old debt
If you have outstanding payments or still owe money on your mortgage, you can use the funds from your equity release to pay them off.
Even if you have an existing mortgage, you could still use equity release to cover the old debt.
Common questions
Who can qualify for equity release?
Anyone who is 55 or older can qualify for equity release.
If you are considering equity release with your partner, then at least one of you must be between 55 and 65.
What if I default on my equity release?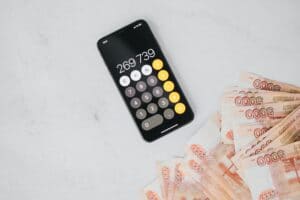 If you default on your equity release, the lender will have the right to sell your home to get back the money they have released to you.
The lender will pay any money left to you once all the costs have been covered.
You will get a 30 day notice before this happens so that you have a chance to make arrangements before they sell your home.
Conclusion
Equity release is a great way to access money quickly.
You can use the money for anything you may need as there are no limits to what you will need to spend the money on.
As long as you consider the advice from a financial adviser, you should have no problem putting your plan together and making the payout work in your best interests.