Your only guide to starting a profitable credit repair business
For many of us, having good credit is the main objective since credit scores impact most of our important financial decisions. All our financial goals, such as getting loans, having a respectful job, an insurance premium, and a higher interest rate are all affected by our credit reports. People who are working in the credit repair business help others to fix their credit problems. It is a for-profit business that helps you rebuild your credit by clearing out information from credit reports in exchange for payments. The credit repair business is legal and the Federal Credit Report Organization Act is entitled to arrange how these companies are operating, defining what they should and shouldn't do according to federal law. Looking to dive into this venture? Follow our guide to starting a profitable credit repair business.
Create a business plan
Before starting any business, you have to have a plan to implement in order to ensure its success. You cannot hit the road and then try to figure out what to do when obstacles pop up in your way. Creating a strong plan and the right strategy is a fundamental aspect before approaching any prospects. To have a successful business in any industry, you must create a well-developed business plan. This has to include a success map of measurable growth factors. Setting the goals of a business cannot be implemented without operational skills, the ability to handle the business finance, sales, and a marketing plan. At the beginning of running your credit repair business, you don't have to spend a lot of money. Getting advice from business owners, relationships, and attending training seminars will help you out before you start.
Make it a full-time job
The first rule in running any profitable business is giving it your time and attention to gain the trust of clients. If you believe in running this business aside from your full-time job, customers will start questioning your capabilities and seriousness. Technically, this job needs great effort in communicating with companies that run credit reports. You are the person handling credit issues on behalf of your clients, which means you'll be playing as a third party. If you intend to start a profitable credit repair business, your clients must be able to reach you more than a few hours a week to settle and fix their credit problems.
Get the required training
In order to start your credit repair company, you don't have to spend years getting a degree to run it efficiently. All it requires is the right strategy to help repair the credits of those who are indebted.
Online training programs and materials are available to teach you what you need to know about this industry. There is plenty of educational material including videos, PDFs, and the training by this effective credit hero challenge which offers great opportunities to those who intend to build their own credit repair business. This industry is huge and has room for everyone who is willing to grow in the market. Most people now prefer to hire someone professional to handle their credit problems and improve their credit score instead of doing it themselves.
Identify your target clients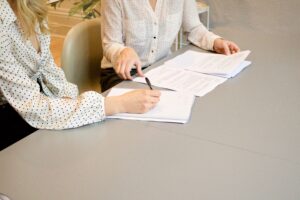 One of the most crucial aspects for this business' success is how to identify your niche. In order to make a profit, you can't afford to waste time on clients that you can't help achieve their financial goals. Targeting potential clients is one of the biggest hits that can boost your marketing and enhance your operational strategies. There are many people out there who're paying rents, just because their credit reports and scores do not allow them to get a mortgage for a decent house. Imagine helping someone to finally get the house they deserve and be their life-changing hero. Those clients are the ones you should be targeting in order to establish a good reputation for your business.
A great idea is to start helping friends and family who are struggling with poor credit scores, they can be your initial referrals. Let your work speak for you is a method that never fails.
Starting a profitable credit repair business is far from being complicated, all you need is educational material and training to get yourself started. The old saying says if you want to get something done, do it yourself. So if you intend to be an expert in this business, educate yourself and learn as much as you can. Your clients need to believe that you are the rescuer with the deep knowledge to get their problems fixed, you have to surpass your customers' apprehension through constant reading and education. Identifying your niche is a key success factor, you can't afford to fail a customer at the beginning of your career.